Lemonbuoy is an Official Distributor of Sailsense Analytics, a revolutionary yacht monitoring software/hardware platform, suitable for yacht charter companies, yacht managers, insurers, as well as individual yacht Owners.
Contact us for more information!
What is Sailsense
Monitoring Ecosystem
Sailsense is a monitoring ecosystem which allows the user to have an all-in-one management tool for their yachts.
Key Features include:
Real-Time monitoring – including real-time alerts, changing weather conditions, grounding risks, fuel and battery levels, engine problems and more
Efficient Maintenance – Skipper can report issues while sailing. Tasks are prioritized and assigned within the team. A clear maintenance overview is achieved
Rental Processes – Data can be integrated from the current booking system, speeding check-in/check-out process as these can also be performed through the Mobile App.
Automatic Log Book – The yacht's route and all occurring events are recorded, from changing weather conditions to engine hours, consumption and many more.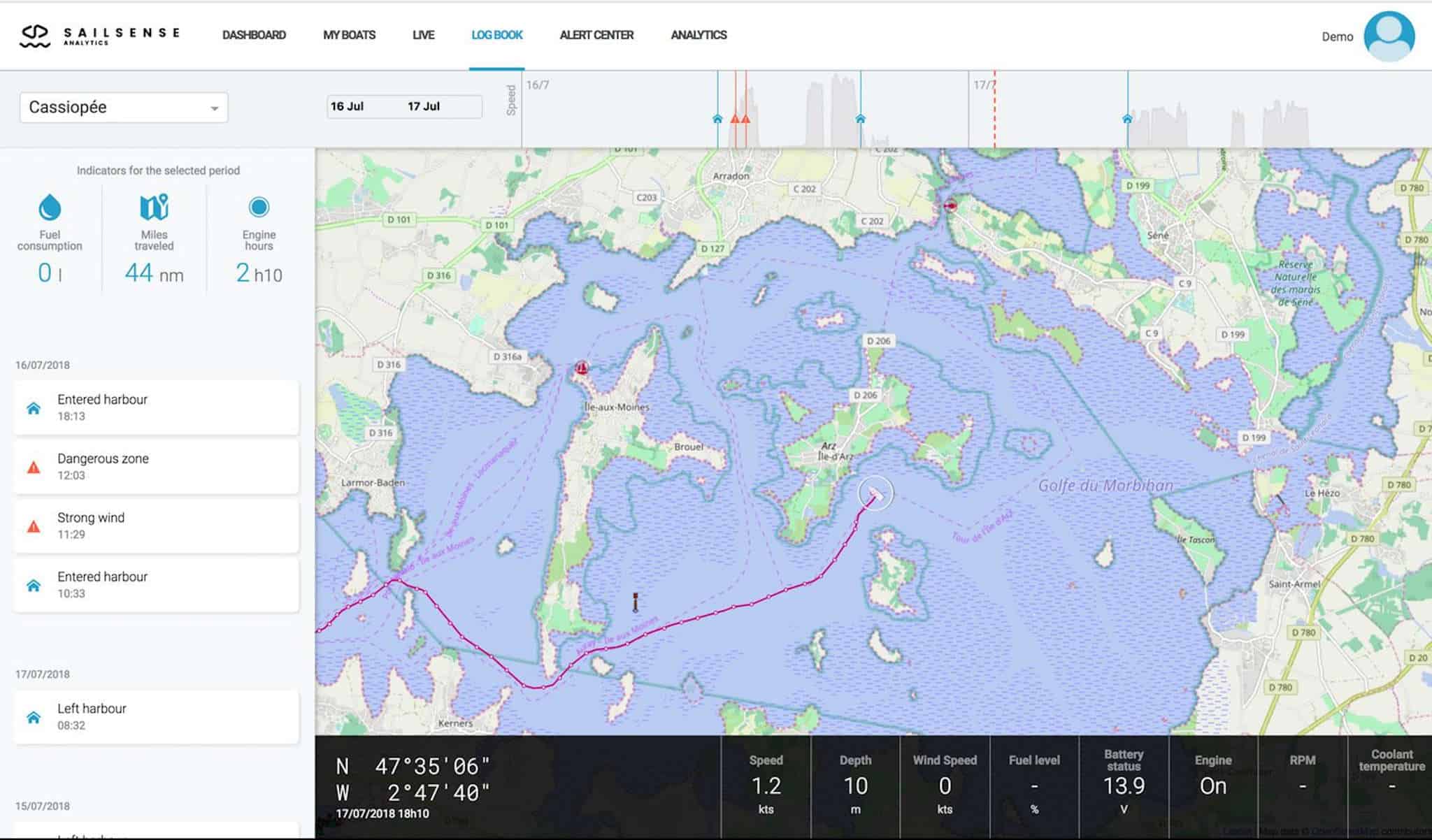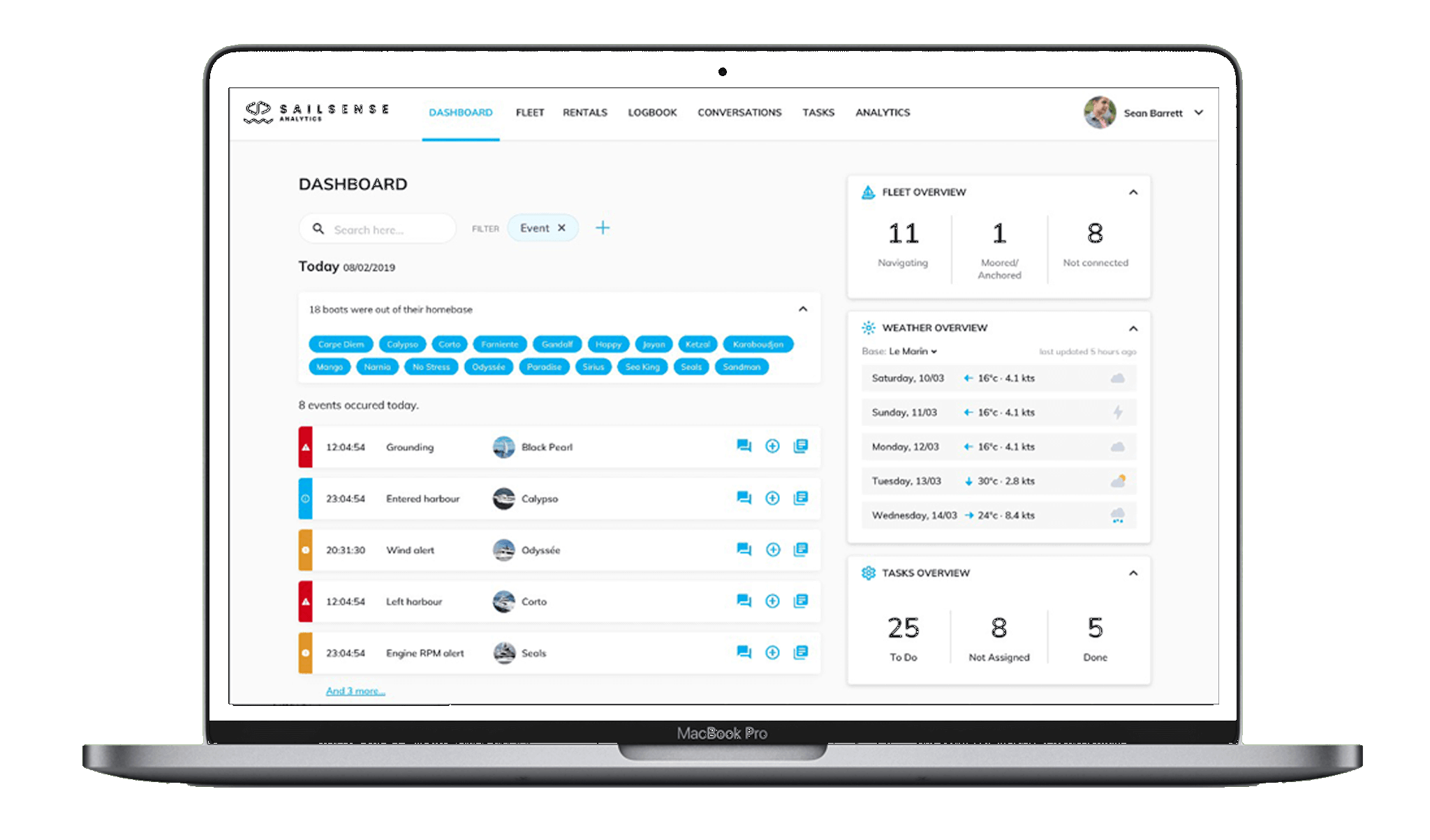 Why Sailsense
Software
Hardware