Lemonbuoy is an Official Distributor of Sailsense Analytics, a revolutionary yacht monitoring software/hardware platform, suitable for yacht charter companies, yacht managers, insurers, as well as individual yacht Owners.
Contact us for more information!
What is Sailsense
Monitoring Ecosystem
Sailsense is a monitoring ecosystem which allows the user to have an all-in-one management tool for their yachts.
Key Features include:
Real-Time monitoring – including real-time alerts, changing weather conditions, grounding risks, fuel and battery levels, engine problems and more
Efficient Maintenance – Skipper can report issues while sailing. Tasks are prioritized and assigned within the team. A clear maintenance overview is achieved
Rental Processes – Data can be integrated from the current booking system, speeding check-in/check-out process as these can also be performed through the Mobile App.
Automatic Log Book – The yacht's route and all occurring events are recorded, from changing weather conditions to engine hours, consumption and many more.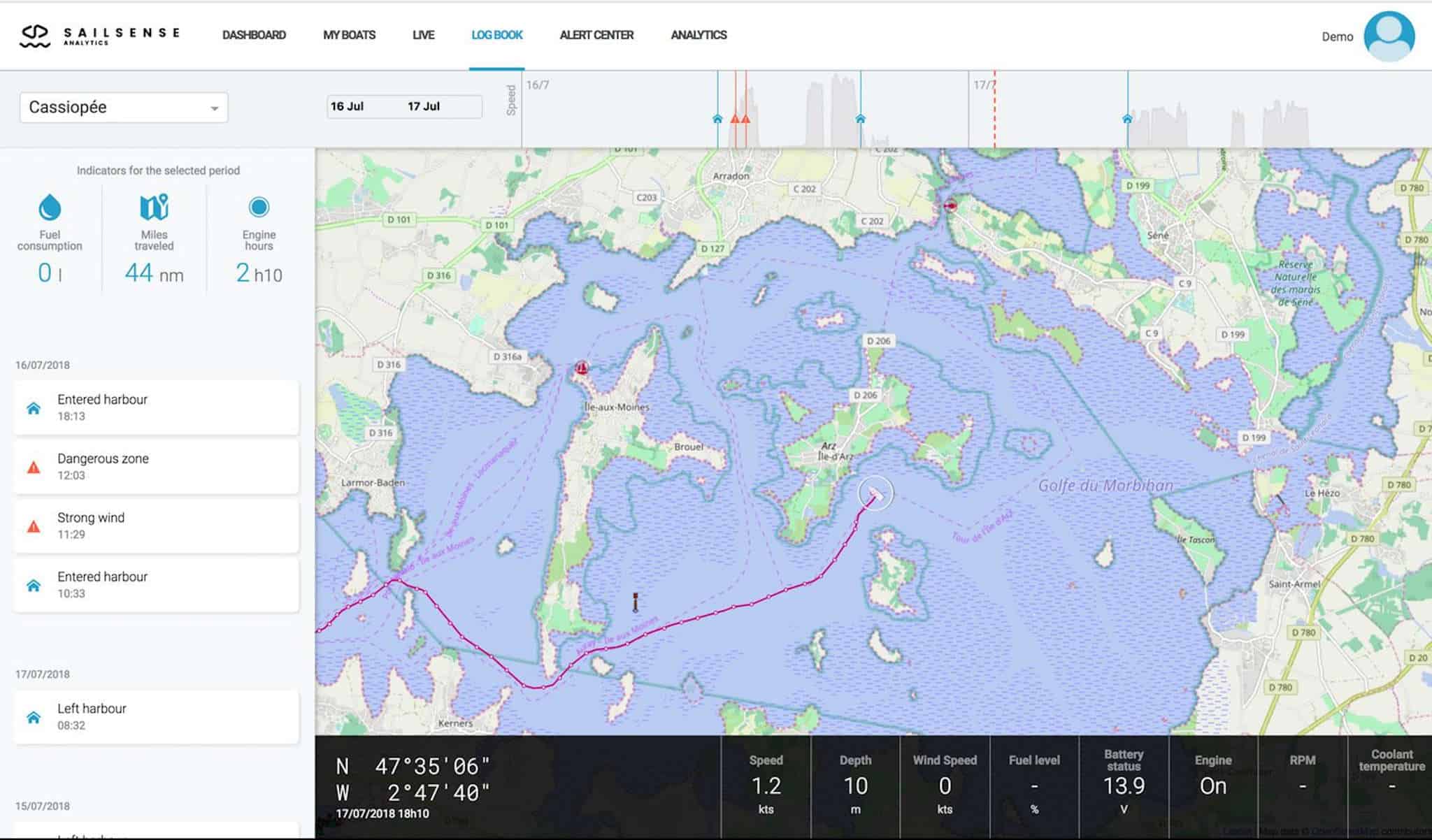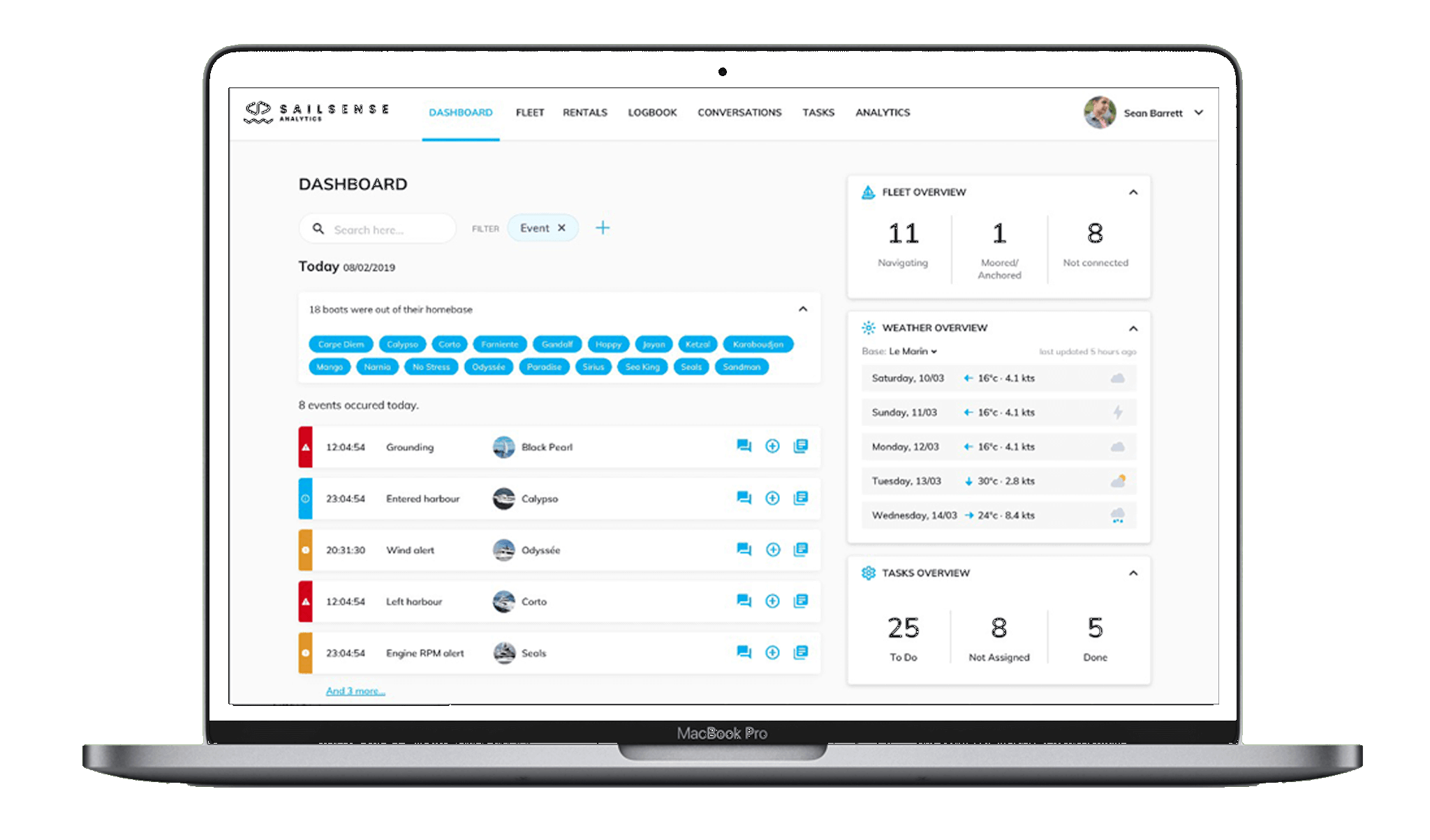 Why Sailsense
Know what's happening on board

Receive real-time notifications for greater peace of mind – anticipate problems earlier on, enabling you to take preventive, proactive actions.
Decrease incidents
Prevent inappropriate behaviours from people on board, with the automated advise through the Mobile App.
 Yachts become more profitable
Manage maintenance more efficiently – more sailing time, less damages, leading to higher resale value.
Safer navigation
Proactive advise for people on board through our Mobile App for better handling of the yacht
Convenience
Smooth digital check-in/out process for a convenient trip
Enjoyment
Users can share great memories of their trip via the Mobile App
Software
Web dashboard
Access the platform via the web-browser, with no local installation required. Create super-users and users with different access rights, enabling task allocation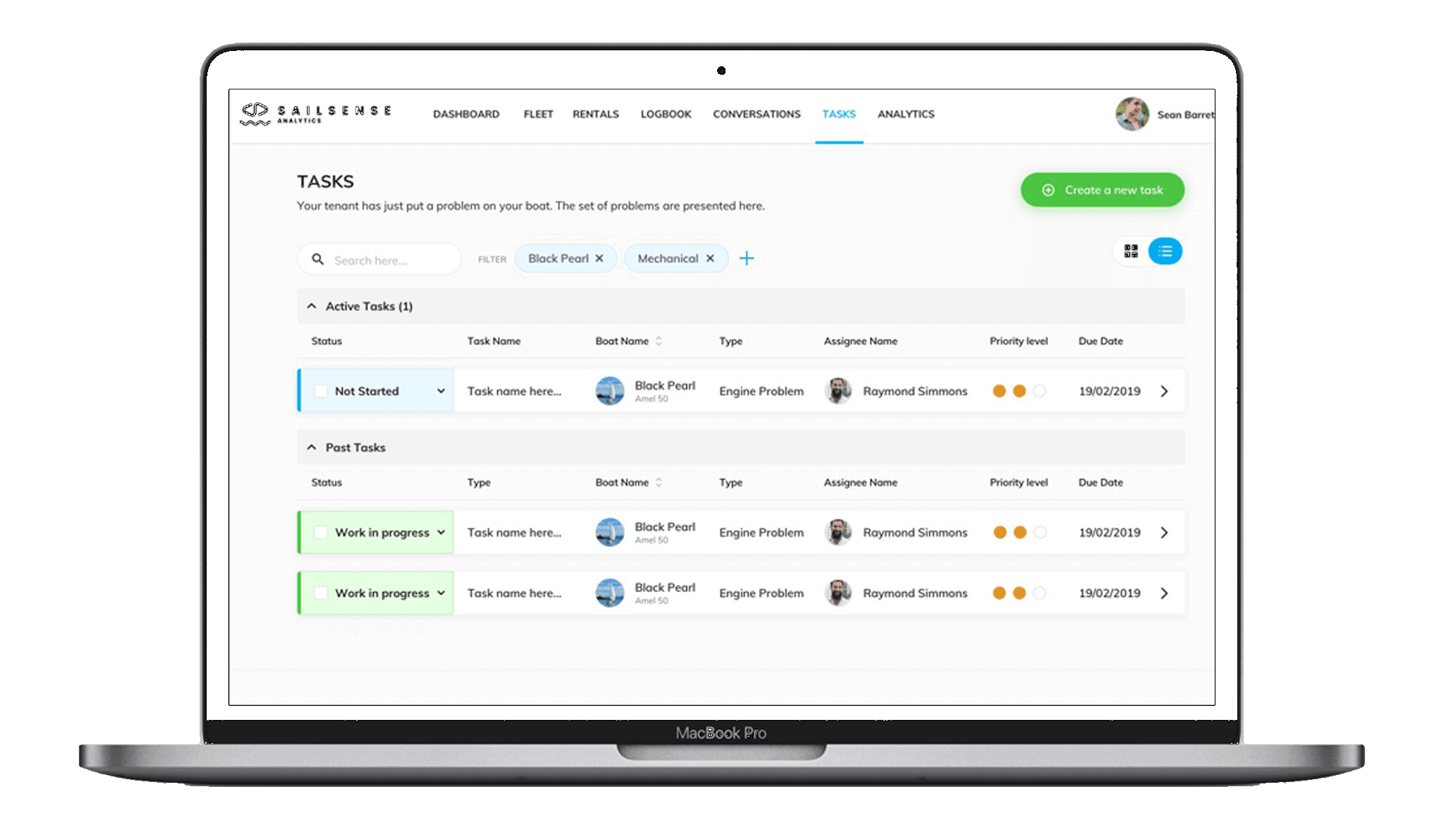 Mobile App
Utilise the capabilities of the desktop platform on the go with the Mobile App, which also enables attaching photos for maintenance purposes and sharing experiences with friends.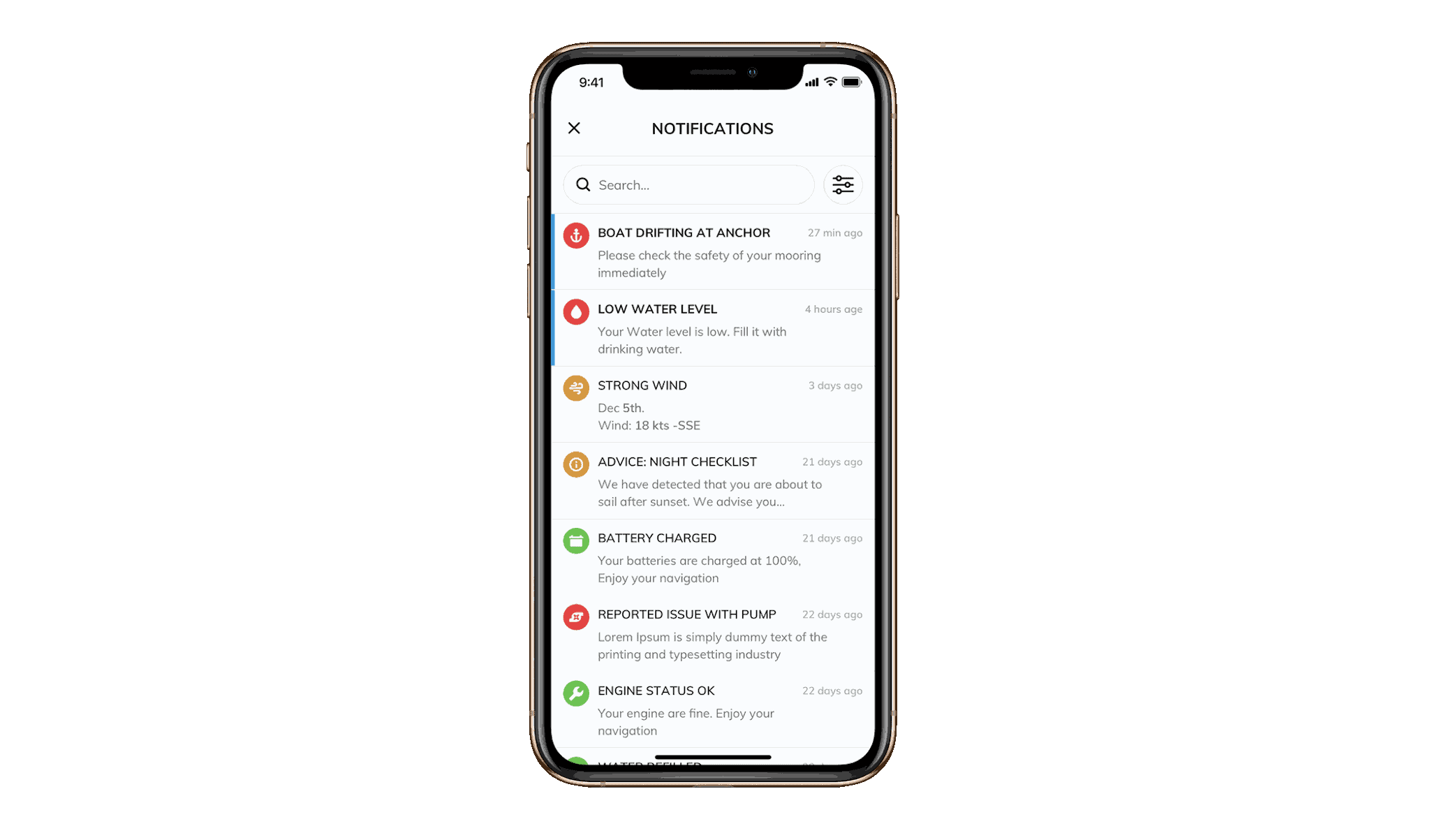 Hardware
Sailsense Hub
The main plug & play hub is the starting point in gaining essential insights from your yacht.
Connected to the service batteries, navigation instruments and gauges.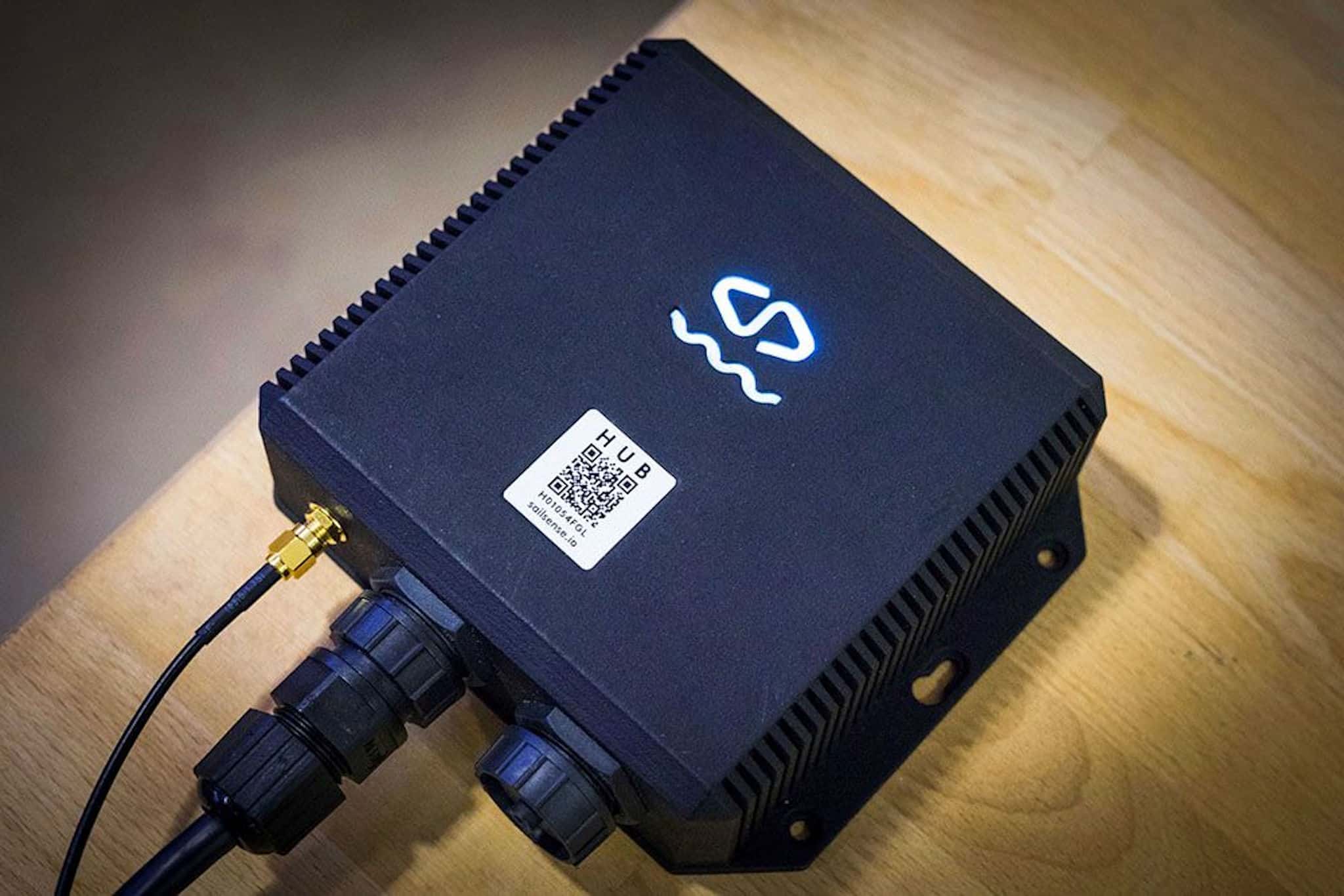 Sailsense Pod (optional)
Scale up monitoring with additional pods enabling you to gather insights from the main engines, generators, lamps HVAC, instruments and more